Youngblood's experience in wireless and consumer electronics continues to strengthen TCG's ITAD offerings.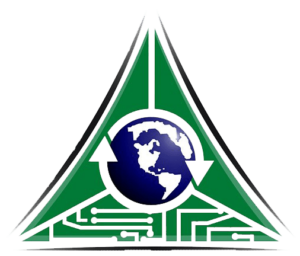 Lecanto, FL- Technology Conservation Group, Inc. is pleased to add John Youngblood to our Business Development team as a Global Account Executive.
Before joining TCG, Mr. Youngblood managed companies offering complex reverse logistics and asset recovery solutions within the wireless industry. His experience started in the early days of wireless in Network Operations and Engineering and over time developed into roles in Logistics and Service Management. Overall Mr. Youngblood has gathered over 31 years of experience in the wireless business at carrier, manufacturer, and 3rd party companies.
"Joining TCG offers the ability to provide potent remarketing strategies along with true recycling across the electronics industry. This capability bridges the gap that so many remarketing companies fail to address; TCG truly offers a complete solution to asset management with responsibility to the environment and the industries it serves," says Youngblood.
Don Andes, Vice President of Business Development said, "I'm excited to have John join the team. He brings a wealth of knowledge in the Wireless Telecommunications and Consumer Electronics industries and his knowledge will assist TCG customers with their reverse logistics and asset recovery goals."
John can be contacted at 404-775-9573
About Technology Conservation Group
TCG is an R2 Certified It Asset Disposition and Electronics Recycling service provider for businesses seeking a secure and responsible partner for managing end-of-life or off-network electronics. With 20 years of experience managing electronics assets, TCG's core competencies involve maximizing ROI on technology investments, ensuring complete data security and promoting environmental sustainability. Servicing all of North America, TCG is headquartered in Lecanto, FL and has processing facilities in Portland, OR, Louisville, KY, Guadalajara and Monterrey Mexico. Let TCG customize a service plan to meet your business' needs.
Contact
Tyler Craig
Marketing & Strategic Communications Lead
352-527-2534 x249