May 7, 2022 Updated May 8, 2022 Lecanto High School IB med-share club students recently loaded two tons of medical and first-aid supplies into a truck headed for an airlift to Ukraine.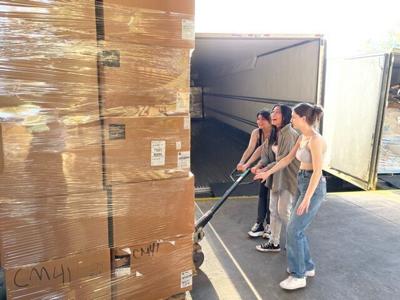 The supplies, collected from area healthcare facilities by Citrus County-based charity Relief Share, were sorted, inventoried and packed by the student volunteers. Technology Conservation Group (TCG), an electronics recycling company based in Lecanto, has generously donated storage space and use of the loading dock to Relief Share.
The airlift was among several ongoing humanitarian shipments arranged by St. Mary Protectress Ukrainian Catholic Church in Apopka. Relief Share partnered with the church and the Ukrainian Foundation to make what Foundation president Yulia Brockdorf called a "miracle in 24 hours" happen.
For more information, visit relief-shareflorida.org.